Bob DiGiacomo, a New York based musician, asked me to create an album cover for his new music production.
He suggested that: "...each song is like going on an adventure. I see the whole album that way too. Within each song there are moments of excitement and anticipation. Once you make it through the dark forest the scene will open onto a serene lake with peaceful woodland animals quietly sharing a drink of water. It's always about moving forward and looking ahead to the grand possibility of the future. The title is a bit of a play on words. Without the comma it would be "Future Man" implying that I am the future man. But adding the comma "Future, Man" implies that I am imploring the audience to look ahead. The future is where it's at!"
I took the elements of Adventure, Future and Forest to create the illustration of the album cover. I have been creating through the years a series of photographs during my visits to some cities in Europe and here in Rio de Janeiro based in the concept of Cyberpunk. I took some of them to create promotion images of the album.
The final concept was made with the technique of Photomanipulation. All the photomanipulation and colorgrading was made in Photoshop. I was inspired by the concept of cyberpunk, a time traveller and futuristic technology. The story in my head was depicting a traveller from the future visiting the Earth a long time after all humans left the planet.
The text for the title was inspired by the neon signs of the streets on cyberpunk photography in Japan.
Bob DiGiacomo's website:

You can listen the album on Spotify:
The final image for the cover:
And the images for promotion:
1.- The locks of Pont Neuf in Paris:
This image has some 3D applied on the already Legacy 3D tools and displacement of the red channel.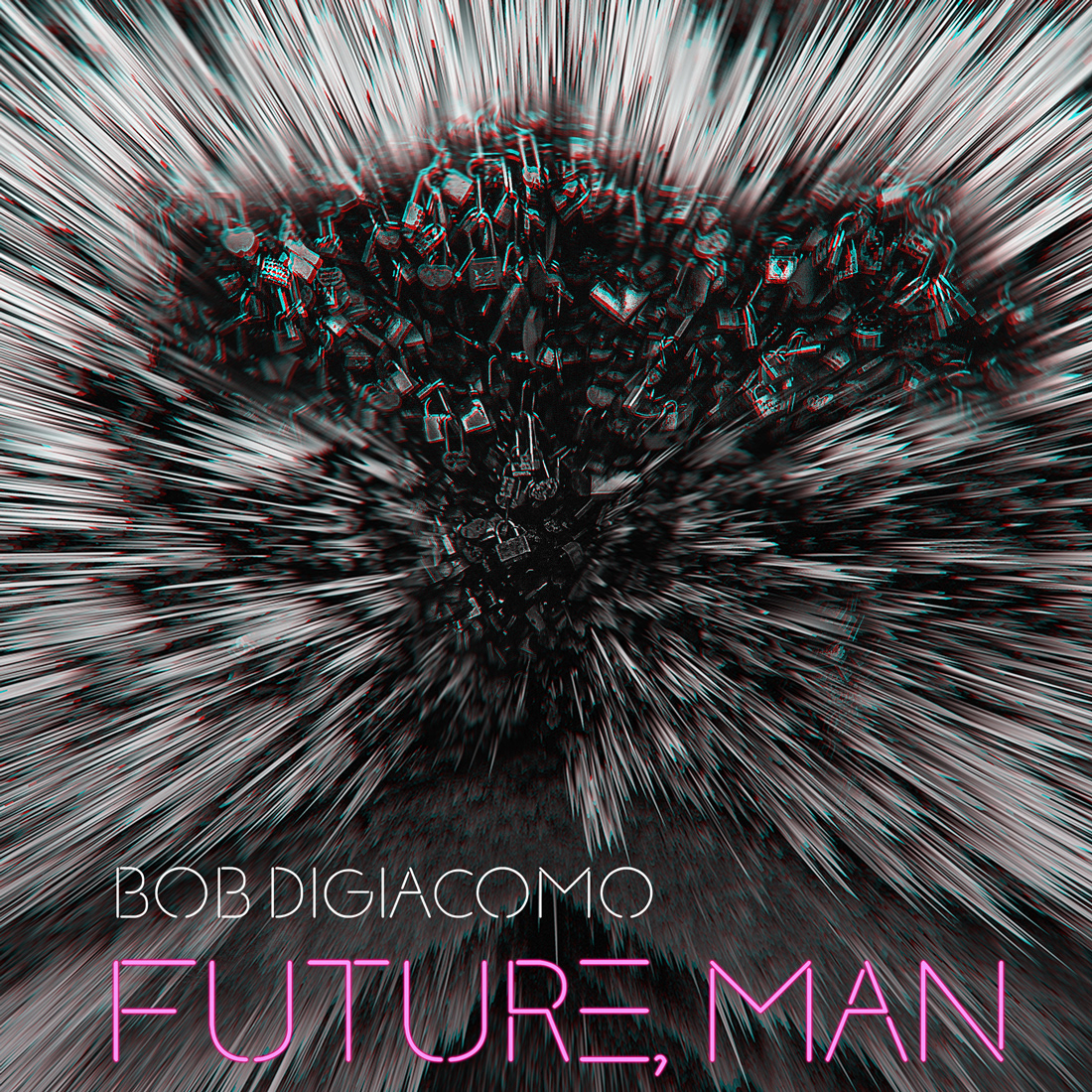 2.- Floating balls on the River Thames:
Cyberpunk halos and colorgrading, with a far London Eye.
3.- Floating Circular Structure on the River Thames:
Cyberpunk halos and colorgrading, with view of the Big Ben.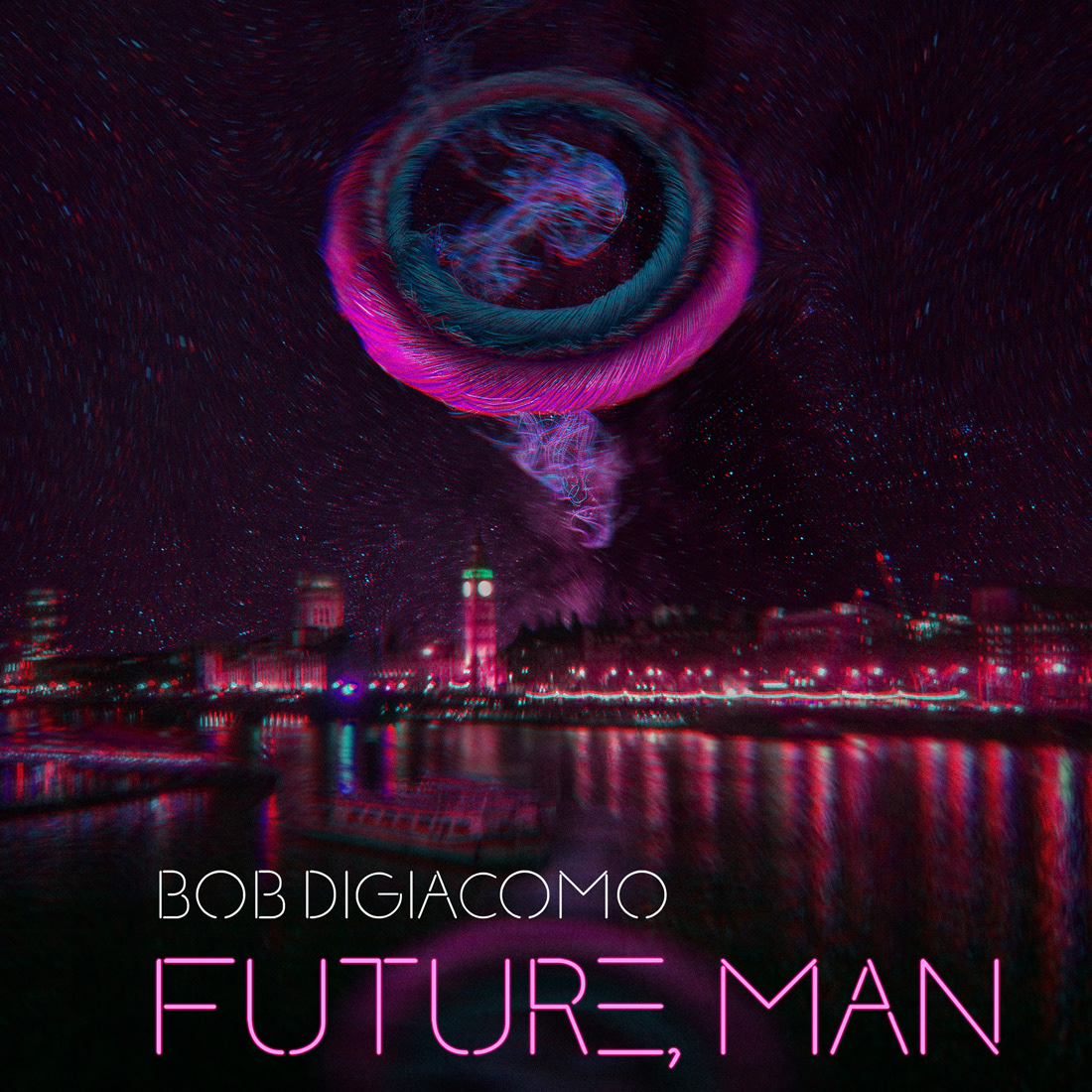 4.- Floating MassiveAlien Structure on the River Thames:
Cyberpunk colorgrading, with view of the Pont du Carrousel, a bridge in Paris, which spans the River Seine between the Quai des Tuileries and the Quai Voltaire.
You can check more of my cyberpunk style work on my photography blog: